Digital Signage Solutions for Print Company Customers
Digital Signage Solutions for Print Companies
As a printer, why would I promote digital signage?!
Digital signage and advertising is here to stay, it is already replaced printed posters and signs in some shops, pubs and other industries, why not embrace the change and provide your customers a complete print and digital signage solution, this way you can continue to retain your customer by providing all their advertising needs - not just printed media.
Digital is here to stay, embrace it.
Digital content is everywhere, people love interacting with digital, up to date content. Lets join forces and offer our solutions to your print customers.
Offer more solutions to your existing clients
By offering a digital solution, you are providing a larger service to clients. They would rather use your company than another unknown third-party company.
Retain the print AND digital market
You are already providing their printed marketing material, it makes sense to provide the digital content too. You already have everything you need to provide this service today.
---
Where do Phoenix Digital Solutions come in?
You manage your customer and their digital content from your offices
and we manage the equipment installations and technical support across the UK.
By using us, we will provide you with a nationwide support network of engineers who can install, support and service your customers digital solutions.
We are use to working to service level agreements (SLA's) to ensure your customers maintain the highest in up time. We work transparently in the background on your behalf. If any of your customers who have a digital signage solution provided by you, have any problems with any of the systems, they call you, you then determine the problem (content or hardware related), if it is content related, you can contact your in-house digital content providers or if the problem is hardware, you contact us and we will send a service engineer to the customer.
With our help, you can now provide your customers with a service contract, this will include managing their digital content and supporting their hardware (using our nationwide engineers).
What now?
If this is a solution you are looking to provide to your new and existing customers, please contact us. We can provide you with all the information you require to sell these digital signs to your customers. This includes product catalogues showing different digital signage screens, touch screens, digital tables and we even provide large LED matrix screens for rental or purchase.
Visits to our demo-suite based in Liverpool can be arranged. Here we have a large selection of different signage solutions, like wall mounted screens, free standing signs, digital tables and other examples and solutions to suit your needs.
With your company providing the software solutions, like content creation, over-the-internet (over-the-air) updates to the screens - wherever they are located and customer support and with Phoenix Digital Solutions providing the hardware and technical support, this is a winning combination, you take the revenue stream for the content updates and we invoice you for the service and installations.
Our solutions can be completely tailored to suit you and your customers needs. Discuss with us today.
Print to Signage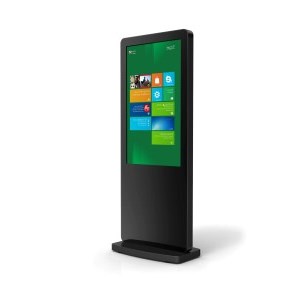 Free Standing & Wall Mounted Digital Signage Solutions + many more ideas.
---
By partnering with Phoenix Digital Solutions you benefit from the following services:
Nationwide support engineers
Any signage solution provided
Wall & free standing screens
Digital interactive tables
Custom programming and software
Completely flexible on your needs
Any SLA to suit your customers
Our demo suite is based in Liverpool
---
Nationwide Engineers
---